Self-Defense Training for Professional to children
by Master Park Martial Arts International - 1 month ago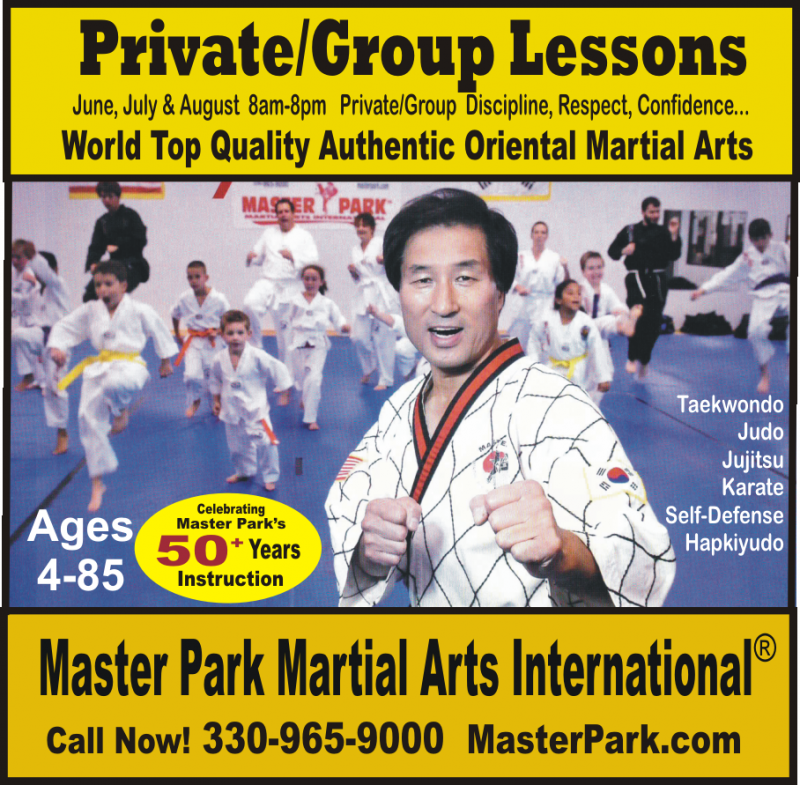 Celebrate 50years MA Instruction
 Self-Defense Training for Professional to children!
Learn how to protect, defend, survive, win against attack and assault.
Peace of mind, build confidence, Protect, and save life.
From professionals to school children in the school class room,
schools, sports practices and games, work places, and life.
Against Bullies. 
Programs:
Private and group training

Family Training
Sports players- individuals and teams
Corporate executives, officers and employees
Professionals- home care, Real Estate Agent
Seniors
School Children, college bound girls and boys
Military personnel
Police officers
Security Guards
Man, Women, Teens, Children for Ages 5-95
Register at www.MasterPark.com/Enroll 
Phone 330-965-9000
Master Park Martial Arts International.
212 Boardman Canfield Rd.
Boardman, OH 44512